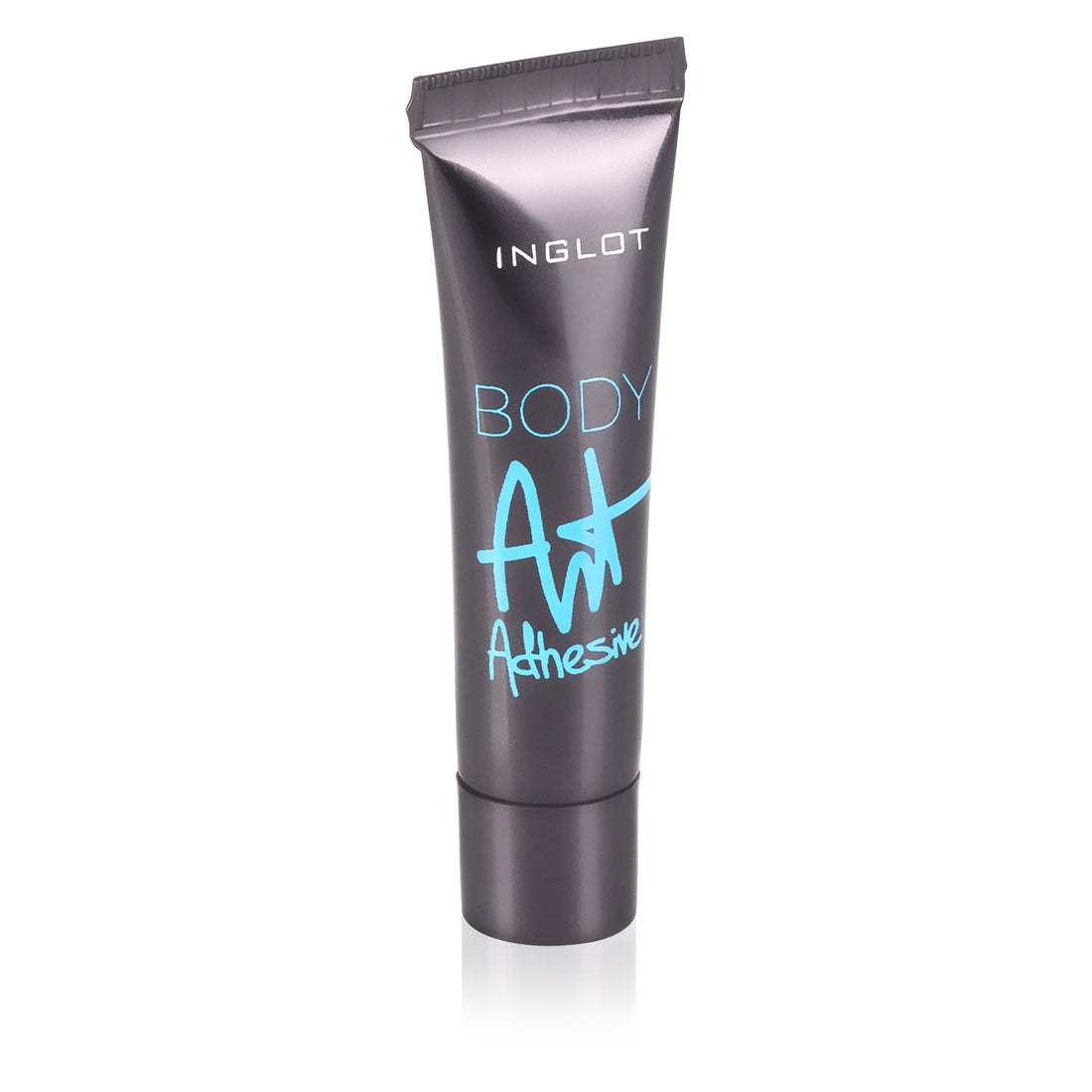 5 ml/0.17 US fl oz
Reach Out for water-resistant body art adhesive, ensuring all your favorite body art decorations stay put for hours. A light, gel consistency enables effortless application of loose eyeshadows, pigments or body crystals. A small amount of the product is sufficient to apply the product and keep the decorations in place on bare skin, make-up, nails and manicures. Enjoy the long-lasting effect, enhance the color of the decorations and forget about the unpleasant sensation of skin tightness. The quick-drying, gentle formula won't dry out your skin. The product prevents the decorations from falling and provides easy make-up removal. Suitable for face, eyes, body, lips and nails.
Apply a small amount of the product with your fingertips, make-up brush or silicone make-up applicator directly to skin, make-up or decoration.
Works perfectly with:
- AMC pure pigment eyeshadows
- Pigments
- The body sparkles
- The body sparkles with crystals
- Use with freedom system creamy pigment eyeshadow to extend the life of your eye make-up
- Mix with AMC pure pigment eyeshadow and use as eyeliner with a make-up brush 23h
- Apply a thin layer of body art glue to lips, then add AMC Pure Pigment Eyeshadow or Body Play Crystals with makeup brush 22t
- Put a small amount of body art glue on eye makeup and use glitter applicator 45s Add your favorite pigment, body sparkles, etc.
- Bring out the color of body art on your lips that glues on dried HD lip color matte or lipsticks
- Contour your lips with a lip liner then add body art in the center for a spectacular effect
WATER/AQUA, GLYCERIN, BUTYLENE GLYCOL, SODIUM POLYACRYLATE, AMP-ACRYLATES/ALLYL METHACRYLATE COPOLYMER, METHYL TRIMETHICONE, ACRYLATES/DIMETHICONE COPOLYMER, PHENOHYETHANOL, CAPRYLYL GLYCOL.