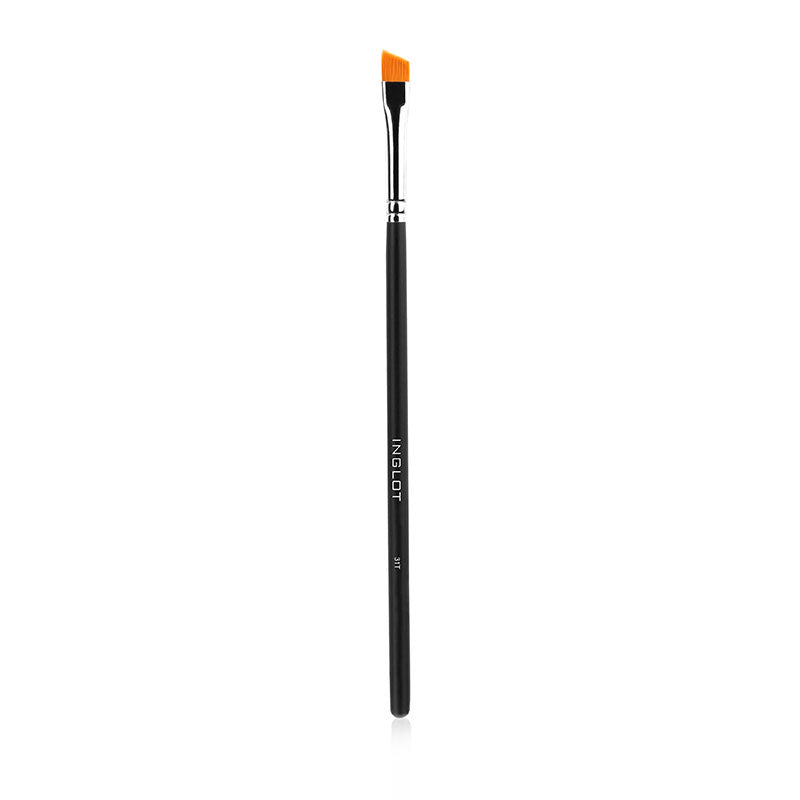 MAKEUP BRUSH 31T - EYE/BROW LINER
hair: taklon
Best for: Eye shadow, gel eyeliner, Brow Liner, Brow Wax

A synthetic, angled brush perfect for applying gel eyeliner or brow line gel. The carefully designed shape allows precise application of eye or brow products.
Check out how to create a modern look:
/-in-image" 0 "
- Use with brow products to achieve precise effects.
- Use for gel eyeliner to create bold or thin lines.
- Perfect for body painting contours.
- Remember that flat make-up brushes should be cleaned in one direction to extend their life.
- can be used to fix lip or eye make-up