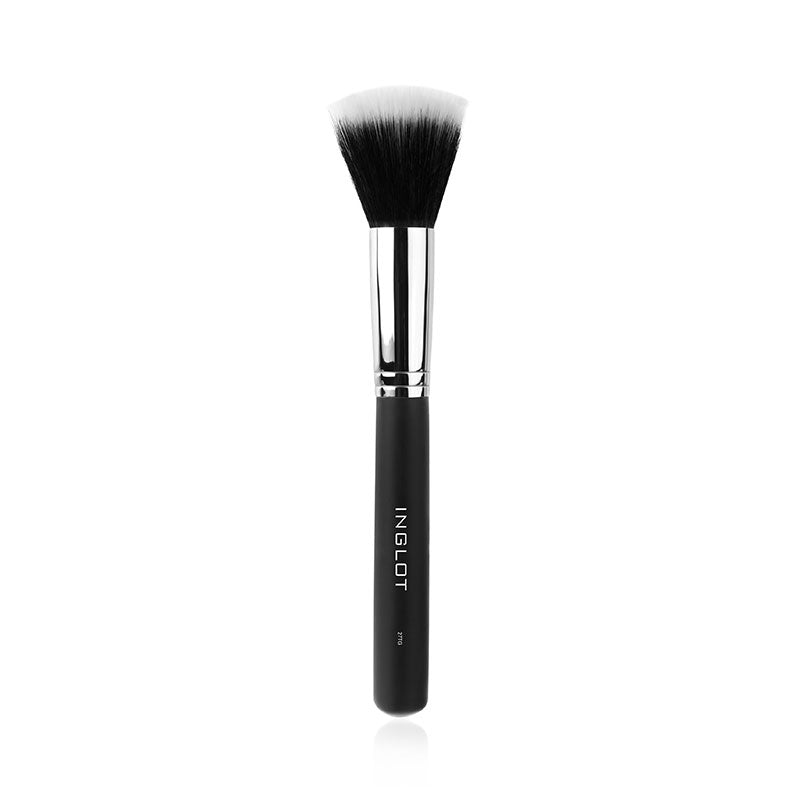 Makeup Brush 27TG - Pressed Powder
hair:
taklon + goat
Best for:
pressed powder, bronzing powder
Try with:
primer or foundation
This gentle brush is not only perfect for powder, but perfectly suited for applying primer or foundation; Use in a circular motion. Perfect for applying products of a creamy or light liquid consistency.
Used to apply liquid highlighter and AMC Cream Foundation mixed together, achieving the effect of fresh and radiant skin.