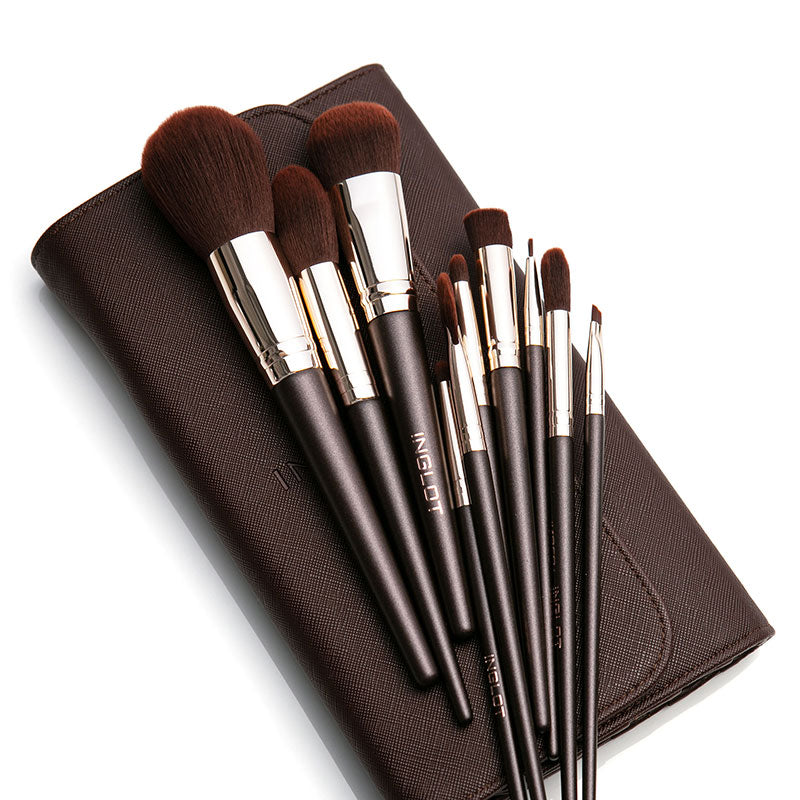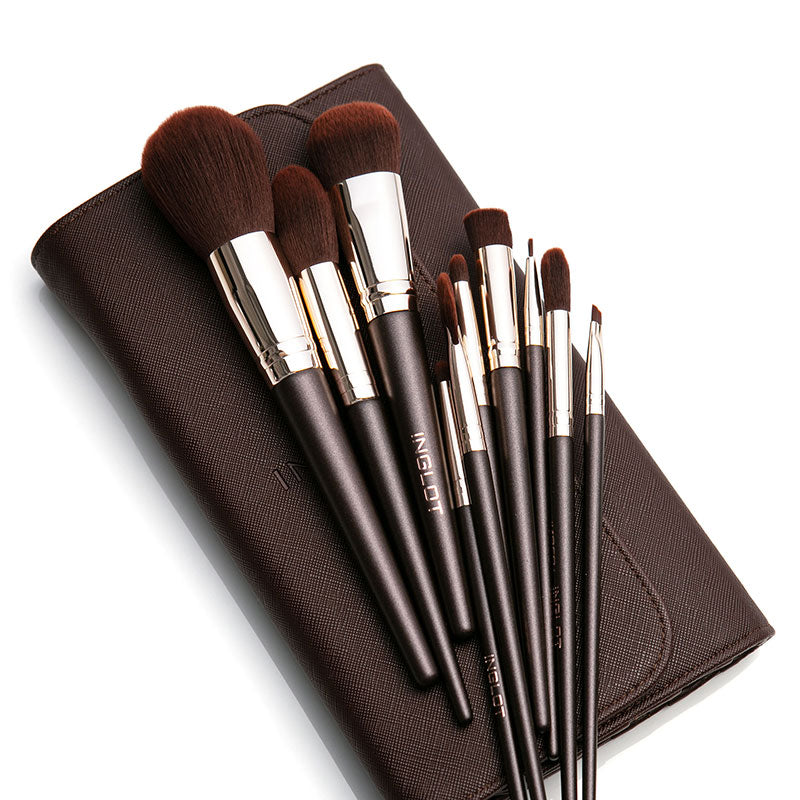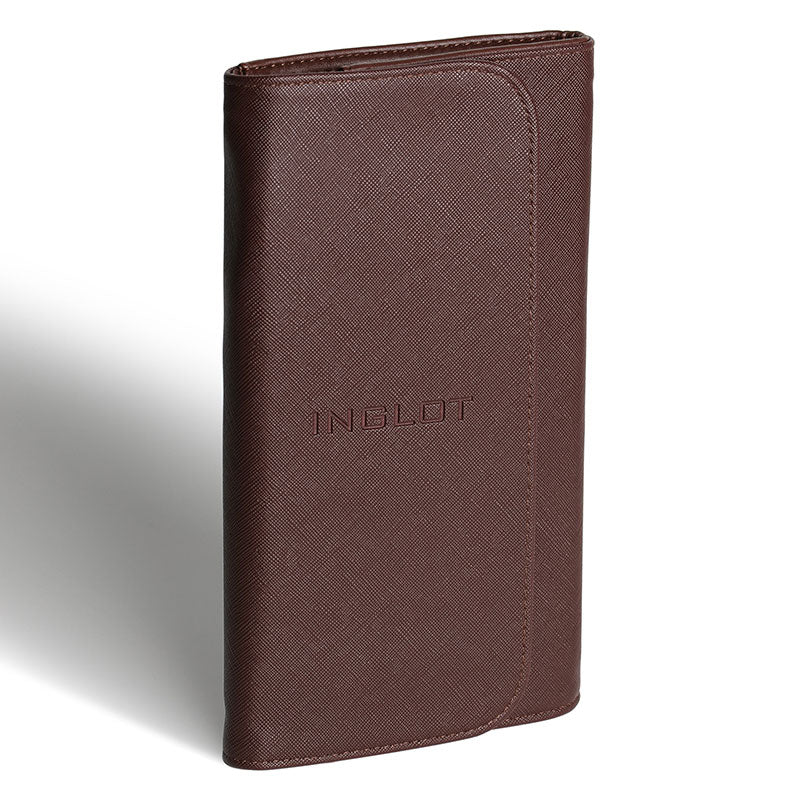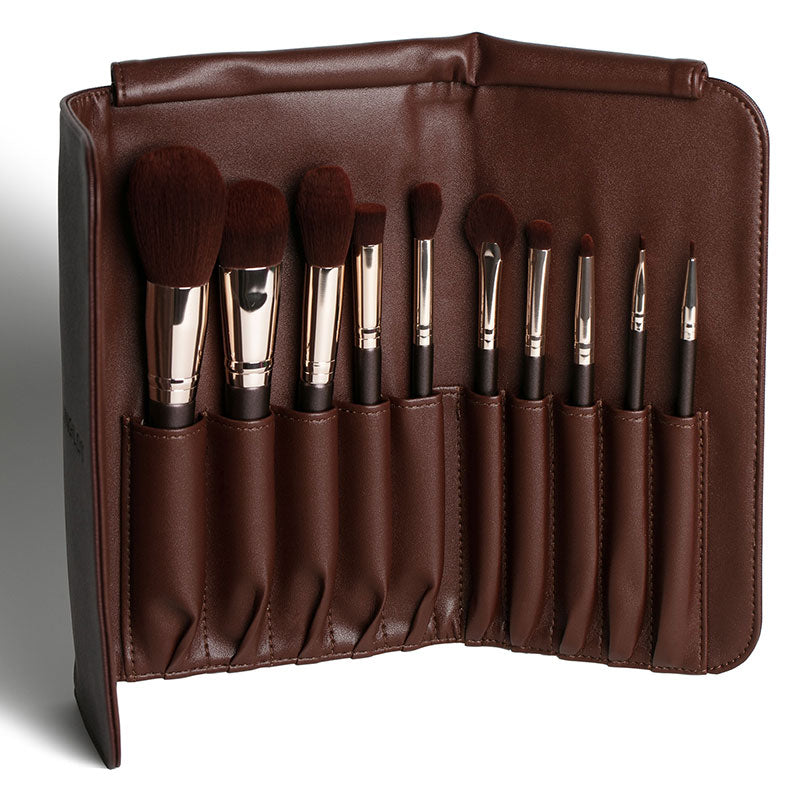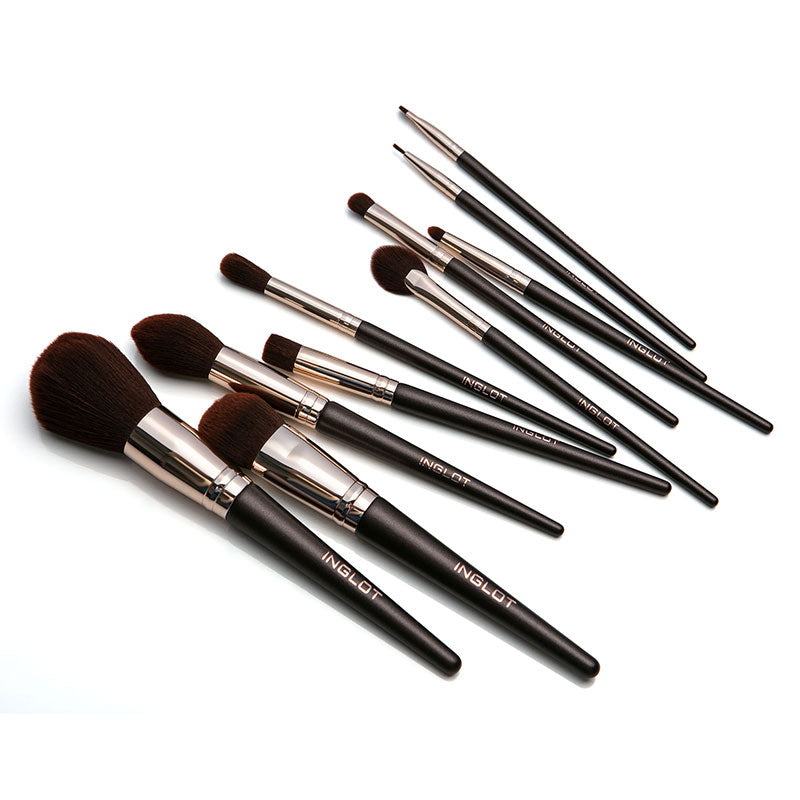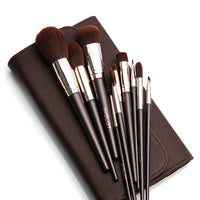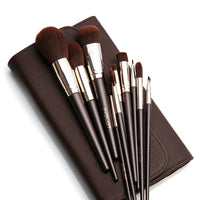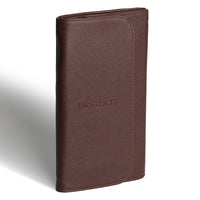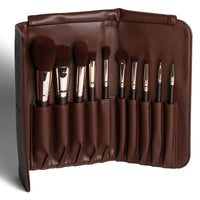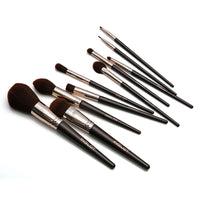 Brush Set Chocolate (10 PCS)
A set of ten makeup brushes that allow you to create a complete look.

The combination of soft, synthetic bristles, a brown handle and a shiny cap make each brush not only practical and easy to apply makeup with, but also looks great in an elegant case.

Perfect for everyday use and travel, a perfect gift for any makeup lover.
1. A fluffy brush with a rounded shape for applying pressed and loose powders and blush.

It facilitates the use of bronzer and/or highlighter on larger areas of the body, such as the neck. >
2. Angled brush for applying foundation and bronzer or blush in creamy formulas.

It spreads the undercoat very well using the stamp method.

Perfect for contouring, especially wet.
< Perfect for contouring, especially wet. br>
3. Brush with a rounded shape for applying blush, bronzer or highlighter.

it distributes and mixes products precisely.
4. Rounded brush for applying eye shadow and eye powder.

It's also great for blending shadows.
5. A straight cut brush for applying foundation, concealer.

Perfect for applying highlighter and cream bronzer.

It blends creamy products very well and spreads the foundation on smaller parts of the face, e.g. around the nose.
6. Flat brush for marker on application.

It's also perfect for spreading the powder under the eyes and removing flaky eye shadows.

Perfect for precise application of products on the tip of the nose or cup Bow.
7. Brush for applying eye shadows, both pressed and cream.

works well for blending eyeshadows or eyeliners, also on lower lids.
8. A small ball brush for blending, blending and applying shadows on the upper and lower lids.

delicate, compact bristles also allow you to precisely apply your favorite make-up products in the inner corner of the eye and in the crease of the eyelid.

It also allows you to emphasize the shape of the eye.
9. The precise brush is perfect for applying eyebrow products - shadows, waxes or gels.

its cut, compact and at the same time delicate bristles will also allow you to emphasize the lower eyelid and create a precise line on the waterline of the eye.
10. Brush for applying gel eyeliner, loose and pressed eyeshadows, also in the inner corner of the eye, and for applying cream cosmetics, which require high accuracy.

also recommended for drawing precise patterns in artistic make-up and body painting.